On Saturday 14th December our dragons bravely faced the freezing temperatures to take part in the annual Festive Head boat race on the Lagan.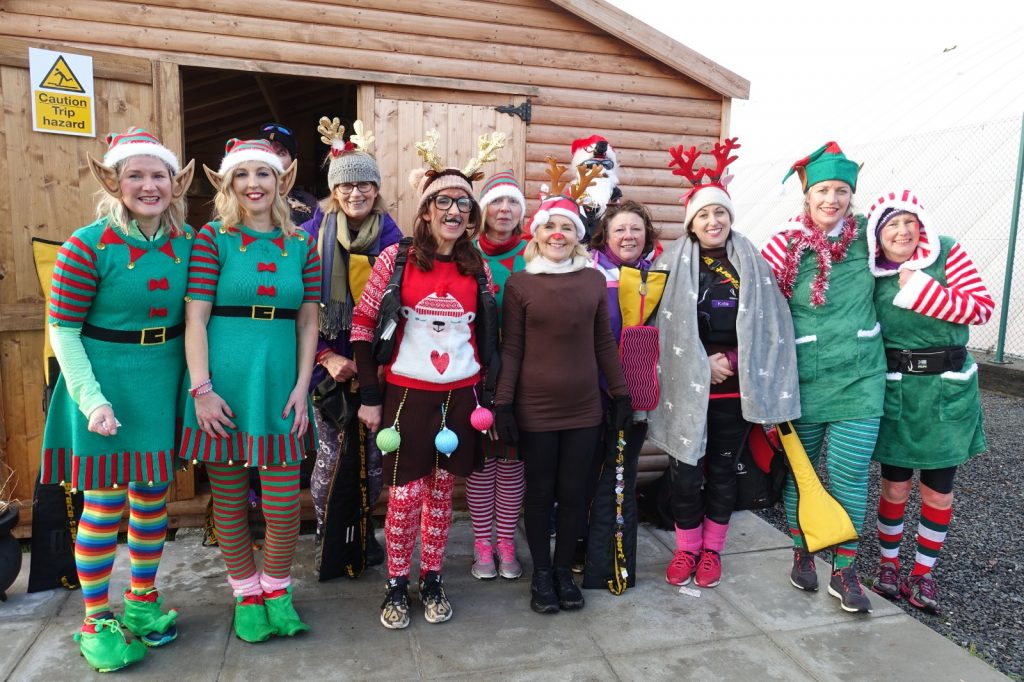 Racing against all sorts of rowing boats, 'Stella' was proud to be the only Dragon Boat taking part.
The race began at the Albertbridge with the finish line 3km upstream at Belfast Boat Club.
Our Dragons were very well prepared for the cold (who knew you could fit so many layers under an Elf outfit!) And they all proved to be very resourceful too by keeping the weight in the boat down by emptying the water from their hot water bottle out before the race began!
Good thinking !