After the huge success of their recent BBC NI True North documentary Lagan Dragons are looking to increase the membership of their club.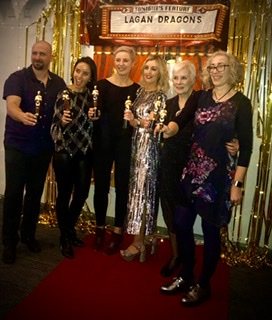 Back in September the Dragons took delivery of a third boat. Training of new helms is underway and in the coming months there will be increased capacity to have more paddlers out on the Lagan.
This month there was another very exciting addition- a training boat called an O1 has arrived and the stunning club colours will soon be spotted along the river.
If you are interested in coming along to try a bit of dragon boating just get in touch.
Go to the Join Us page for further information.