Lagan Dragons represented Northern Ireland for the first time ever at the 2018 IBCPC Dragon Boat Festival in Florence, Italy and finished 47th out of 128 teams from around the world.
Every four years the International Breast Cancer Participatory Dragon Boat Festival takes place and is hosted by a different country each time. Thousands of athletes, all of whom have had a breast cancer diagnosis, race in this huge international dragon boat event.
This was Lagan Dragons first year entering a team and they exceeded all expectations!
The festivals opening ceremony saw over 3000 athletes from around the world wearing their team kits and parading through the streets of Florence, marching over the famous Ponte Vecchio bridge and congregating in the Piazza della Signoria. It was a spectacle to behold and an experience that will live with us forever.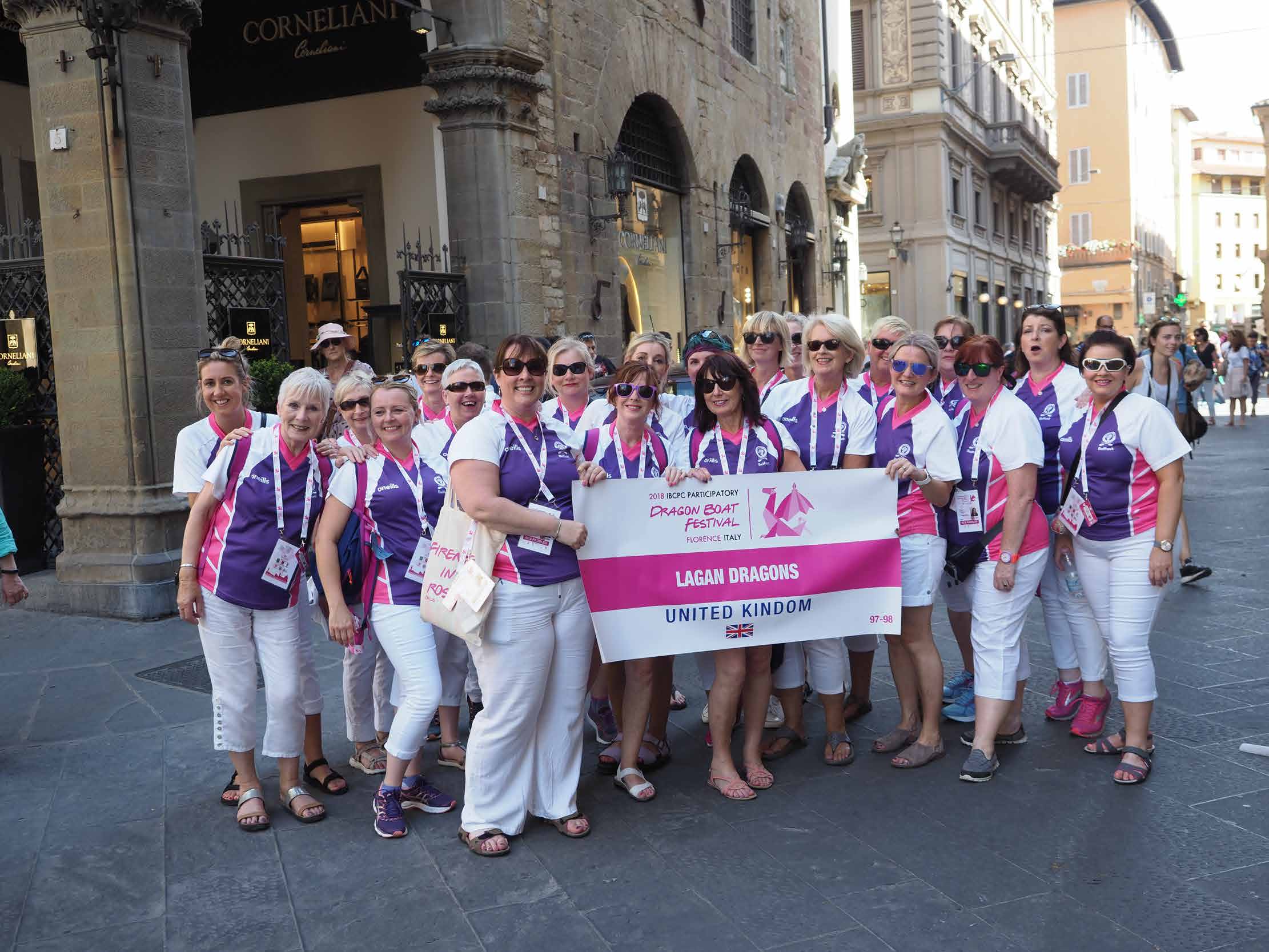 Our first race day was the next morning and there were thousands of paddlers racing in giant 40ft dragon boats. Timing was tight on the day with five boats racing while five boats were in loading and five boats paddling to the start line, it was like a military operation. There were 128 teams from around the world taking part and each day all 3000+ competitors were based in a giant tented athletes village, similar to the Olympic village which ran along the banks of the River Arno in Florence.
We were so lucky to have several team members who came out to support us as well as several family members, who cheered us on from the far side of the river Arno.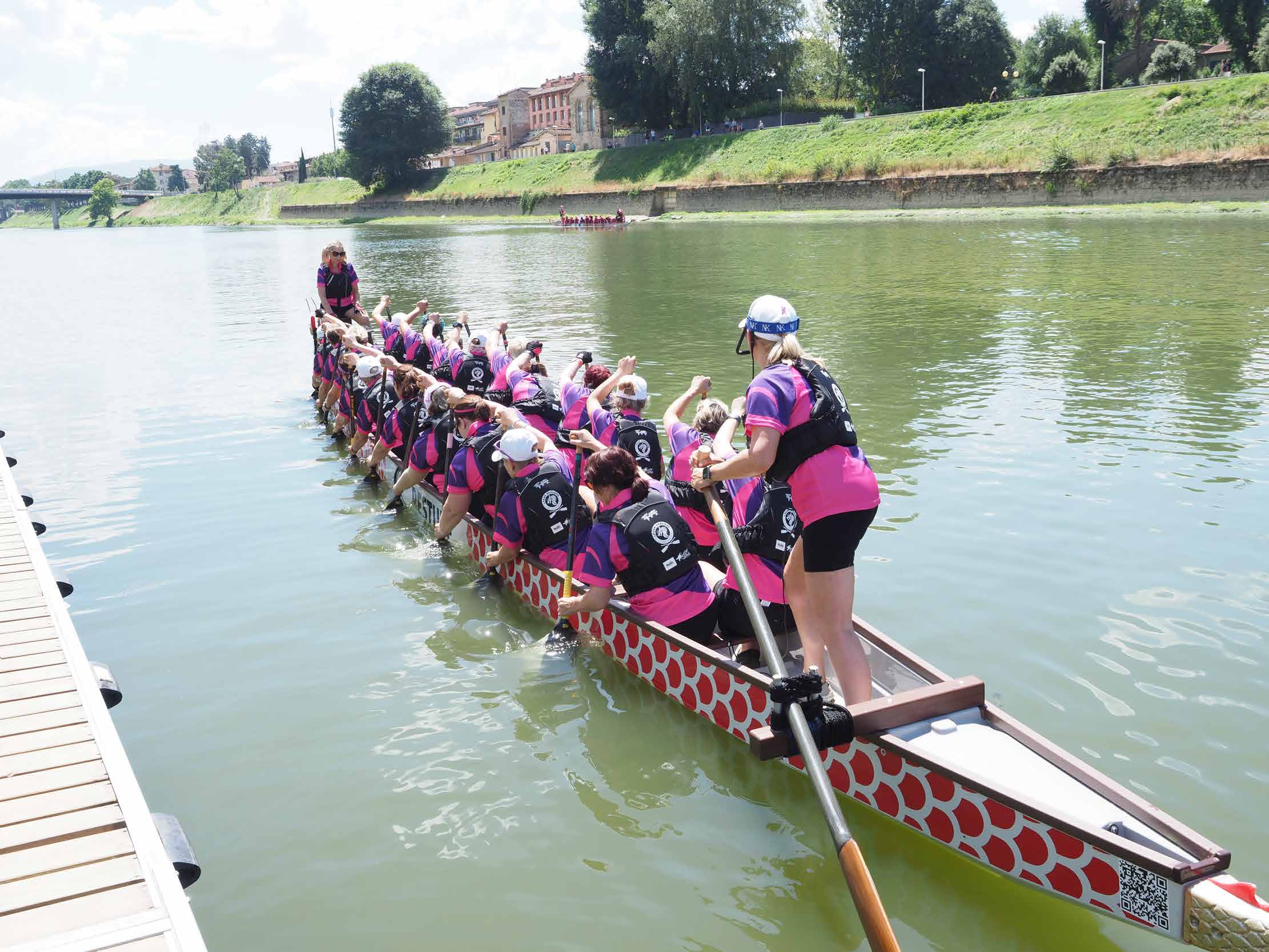 Lagan Dragons team finished with the fastest time out of all the UK teams and were delighted to have had the opportunity to take part in the huge international event. We met breast cancer survivors from all over the world, swapped t-shirts and team pins, made new friends, laughed and cried but most of all we made wonderful memories that will stay with us forever.
Thank you to all our amazing sponsors and to everyone involved in helping us with our fundraising as without it we would not have been able to take a team to Florence.
Never in a million years did any of us think we would become international athletes after our cancer diagnosis! Life has a funny way of surprising you sometimes, from the darkest of times came the brightest of times!
As our logo says...Out of the depths.
See our photos and videos - https://www.lagandragons.com/gallery/