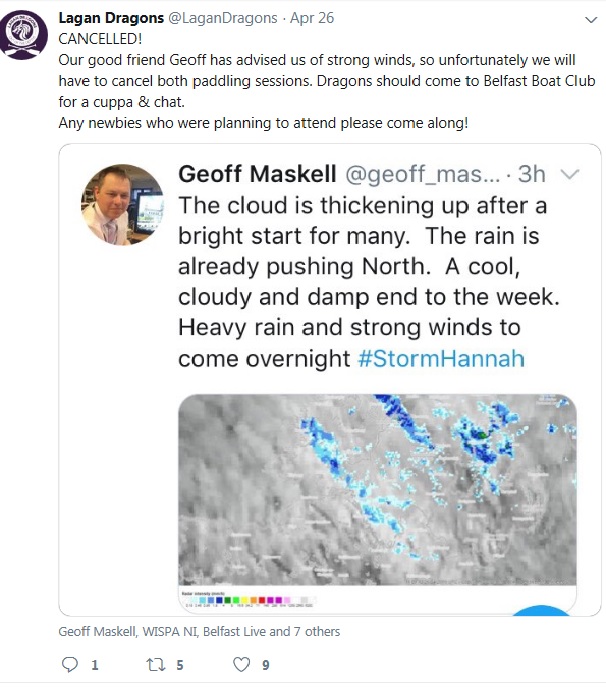 The weather got the better of The Lord Mayor when she joined the Lagan Dragons at Belfast Boat Club on Saturday 27th April.
Councillor Deirdre Hargey, Lord Mayor of Belfast had been invited to join the Dragons for a paddle on the Lagan.
Unfortunately it was not to be as Storm Hannah weighed in and prevented everyone from taking to the river.
Instead Councillor Deirdre Hargey was entertained indoors by the lovely Dragons over tea and buns!
The Dragons also took the opportunity to mark the birthday of their founding member and Captain, Joanne Rock (with yet more cake!)
Earlier in the year the Lagan Dragons had been invited to an Official Reception in the Lord Mayor's parlour to celebrate their success in the 2018 IBCPC Dragon Boat Festival in Florence, Italy, in July.