Sadly paddling had to come to an end at the end of March because of restrictions caused by the COVID-19 pandemic.
But we are back, and under guidelines from the Irish Dragon Boat Association, we have been out on the River Lagan since July.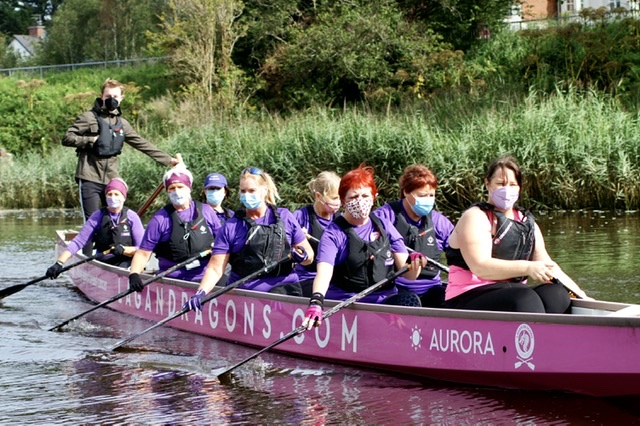 Our club has split in to four groups, or 'pods', which paddlers and helm stay in for every training session. We also now must wear face coverings and have a maximum of ten paddlers in the boat.
We are blessed with some talented seamstresses who are giving up their time to sew and sell masks. All proceeds are going to our Lagan Dragons club. Lesley and Ruth have been inundated with orders from friends, families and colleagues and they have raised an incredible sum so far!